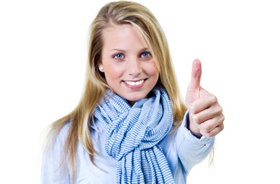 All references
Who we are
MedCapz is a multimedia company specializing in consultancy, production, marketing and strategy of mainly online media. Our unique proposition versus other players in the market, is our broad, long term and demonstrable experience developing self owned online platforms in addition to the delivery and support of a high number of projects. On this, we base our knowledge to provide your business with goal-oriented services.

MedCapz provides separate services, but also 'end-to-end' solutions, from web site production to entire project fullfillment to communicate your event to public and media through channeled online and offline media. MedCapz takes care of your company and/or corporate website, online shop, to work with you to plan and execute an effective goal and result oriented strategy.

The services of MedCapz are always crystal clear. Every organization and every industry is different. We are happy to explain how, what, why and when, so that you clearly understand the added value of our services. We will never sell modular services, MedCapz is your knowledge and production partner. As a specialist, and as your translator between conventional and new media, we focus entirely on your business interests, culture and goals.

MedCapz trading names

All4sites

Web sites and iSolutions

web site

SailingProTV

Video production for sailing events. Portfolio: 470 Worlds 2009, Delta Lloyd Regatta. Delta Lloyd Open Dutch, Round Texel Race

web site

Sailing1st.com Productions

Originally one of the largest international community web portals aimed at the international and Olympic sailing, also known as The Regatta Sailing Community. The activities of Sailing1st.com as web portal, were discontinued in 2007. Sailing1st.com Productions offers today "Internet & Media Services to Sailing.

web site