Products and Services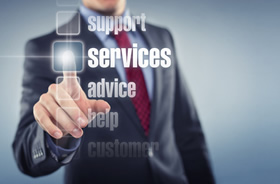 All Products and Services
How we can help you...
Media Communication Services

Media Communication

MedCapz has a broad experience in media coordination of sailing sports, both preparation, implementation and final reporting. The strenght and added value of our services is the combination of our self -by experiences- built applications, our technology and our pertnered services. We also offer production of event and company video, as well as live video streaming and broadcasting services.

Webshops and eCommerce

Internet Commerce

MedCapz helps you to start, expand or improve your online business by delivering a web shop based on the most advanced Magento platform. We also offer online marketing services, as well as integration with ERP and CRM systems.

Webdesign and Development

Webdevelopment

MedCapz produces web sites, online commerce, and custom applications, completely focused on your business. In many cases, web sites are built based on an (open source)existing CMS. That is not our standard. Our starting point always is your company interest, and your aim to launch a web site and synchronize your market and results oriented goals with design, message and online technology. MedCapz provides solutions on multiple platforms like ASP.NET, classic ASP and PHP.

Social Media

Internet Marketing

MedCapz provides simple social media platform implementaiton services for your company and/or organization web site, but also advanced Open Graph development services.

SEO Services

Internet Marketing and Strategy

Event and Company Video Production

Media Services

MedCapz specialsizes in action and on-the-water video, with experience gained during numerous Olympic Class Sailing events. MedCapz also offers high quality marketing oriented company video.