Products and Services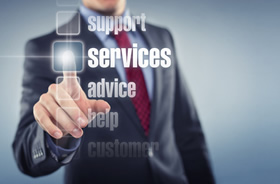 All Products and Services
How we can help you...
Webdesign and Development
Webdevelopment
MedCapz produces web sites, online commerce, and custom applications, completely focused on your business. In many cases, web sites are built based on an (open source)existing CMS. That is not our standard. Our starting point always is your company interest, and your aim to launch a web site and synchronize your market and results oriented goals with design, message and online technology. MedCapz provides solutions on multiple platforms like ASP.NET, classic ASP and PHP.
Websites

Custom built
Classic ASP and ASP.NET

MedCapz maintains a self built/maitained CMS to fullfill speical requirements.


Open Source platforms

Wordpress
eCommerce / webshops
We specialize in eCommerce / web shops delivery on following platforms
- Zen-Cart
- Magento
- ASP.NET
Also have a look at our Service for full integration with your ERP and CRM system.
Third Party Applications
For special custom development we also use latest JQuery applications, third party licened applications such as Longtail video, and more.....
Application and Web Platform Development
MedCapz provides set-up and development services of specliazed platforms such as Photoshelter for professional clients using such platforms to establish, maintain, develop and show cast ttheir business.
Hosting
MedCapz maintains high end and high availability hosting standards by self owned and managed services in cooperation with first class hosting provider Denit Internet in Amsterdam.